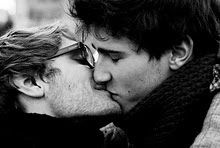 Country: US
Studio : Falcon Studios
Cast: Aaron Osborn, Addison Scott, Al Parker, Alec Martinez, Anthony Shaw, B.J. Slater, Bill Henson, Billy Brandt, Bo Summers, Brad Benton, Brad Hunt, Brennan Foster, Brian Dexter, Brian Reed, Bruce McMaster, Bryce Colby, Buster, Carl Erik, Casey Donovan, Chad Douglas, Chad Hunt, Chance Caldwell, Chase Hunter, Chuck Hunter, Cliff Parker, Clint Williamson, Colby Taylor, Danny Somers, Daryl Brock, Dean Monroe, Dean Spencer, Dick Fisk, Dylan Reece, Ed Wiley, Enrico Vega, Eric Hanson, Eric Manchester, Erik Rhodes, Giorgio Canali, Hal Rockland, Jackson Phillips, Jason Adonis, Jeff Converse, Jeff Palmer, Jeff Turk, Jim Bentley, Jimmy McGuire, Joe Foster, John Rocklin, Josh Stone, Josh Weston, Ken Ryker, Kevin Dean, Kevin Jensen, Kevin Williams, Kristen Bjorn, Kurt Marshall, Lane Fuller, Lee Ryder, Leo Bramm, Leo Ford, Lindon Hawk, Luke Perry, Mark Hunter, Matt Cook, Matt Cook, Matthew Rush, Max Grand, Michel Mattel, Mike Branson, Mike Flynn, Nick Harlen, O.G. Johnson, Pete Gable, Rob Cryston, Rod Phillips, Roman Heart, Scott Baldwin, Scott Matthews, Sky Dawson, Spike, Steve Henson, Steve Marks, Todd Gibbs, Tom Chase, Tom Steele, Tony Bravo, Travis Wade, Trent Reed, Trey Rexx, Ty Russell, Vince Ditonno, Will Seagers
Director: Bill Clayton, Chris Steele, John Rutherford, Steven Scarborough
Videographer: Max Phillips, Todd Montgomery

Thirty-Five Years of the Best Gay Sex Scenes in One Limited Edition DVD Box Set? WOW!



In celebration of more than 35 years of delivering the standard for gay erotic entertainment, Falcon Studios' Limited Collector's Edition anniversary 5-disc box set is an essential collection. It contains the hottest scenes selected from 35 years of their finest films. 90+ men. 11+ hours. 35 scenes. 5 discs.

Disc One features vintage pre-condom action from the 1970's, including scenes from The Other Side of Aspen, Johnny Harden & The Champs, The Crotch Watcher, Weekend Lockup, Take It, Upperclassman and Dirt Bikes.

Disc Two features classic 1980's pre-condom scenes from The New Breed, Spokes I, Splash Shots I: Memories of Summer, Night Flight, The Other Side of Aspen II, Giant Splash Shots II and In Your Wildest Dreams.

Disc Three showcases legendary hardcore action from the 1990's including scenes from Command Performance, The Abduction Series Part II: The Conflict, Flashpoint: Hot as Hell, The Other Side of Aspen III: Snowbound, The Other Side of Aspen IV: The Rescue, The Renegade and Code of Conduct I: Stripped.

Disc Four showcases smoldering hardcore action from the 1990's including scenes from Cruisin', California Kings, French Connections, Absolute: Aqua, Absolute: Arid, The Crush and No Way Out.

And Disc Five showcases smoldering hardcore action from the new millennium including blockbuster titles Bad Behavior, The Other Side of Aspen V, Deep South: The Big and the Easy Part 2, Drenched Part 1: Soaking It In, Cross Country Part 1, From Top to Bottom and The Farmer's Son.

Video: MPEG-4 Visual at 1 500 Kbps, Aspect: 720 x 480 (1.500) at 29.970 fps
Audio: MPEG Audio at 128 Kbps, Infos: 2 channels, 44.1 KHz


Download single file
http://filesmonster.com/folders.php?fid=7fGhQXzC-DZtFbvrfoq5Og


Hotfile-mirror
http://hotfile.com/list/1160628/2a5369b